2015 Fall Conference
The Southwest Coalition for Substance Abuse Issues hosted its Fall Conference on Friday, October 2nd, 2015.  This successful interactive conference featured Scott D. Miller, PhD presenting on The Future of the Field: Surviving and Thriving in the Era of Accountability.
Amidst dramatic changes in the field of therapy due to government cutbacks, managed care, the depersonalizing of clients through diagnostic labels, and the increasing reliance on medication, Miller advocates for nothing less than a revolution in the way therapists think about, organize, conduct, evaluate and fund clinical practice.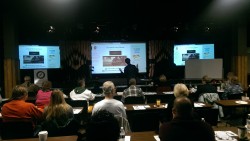 Data from 40 years of outcome research underpin Miller's premise that treatment should be organized around clients' resources, perceptions, experiences and preferences regarding the care they receive.  Participants learned how to identify client resources and preferences but also a simple, valid and reliable method for using client feedback to tailor treatment to the individual consumer for maximum effect.  Research conducted at multiple sites shows that the approach leads to dramatic improvements in retention and outcome of treatment services while simultaneously decreasing burdensome paperwork and needless micromanagement of clinicians.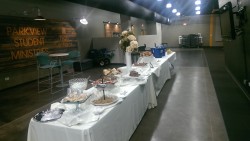 Held at the Parkview Christian Church's Underground, a state of the art facility, the six hour conference included a continental breakfast, catered lunch from Boston Market and afternoon snacks.
Search our site
---
Upcoming events